PRESS RELEASE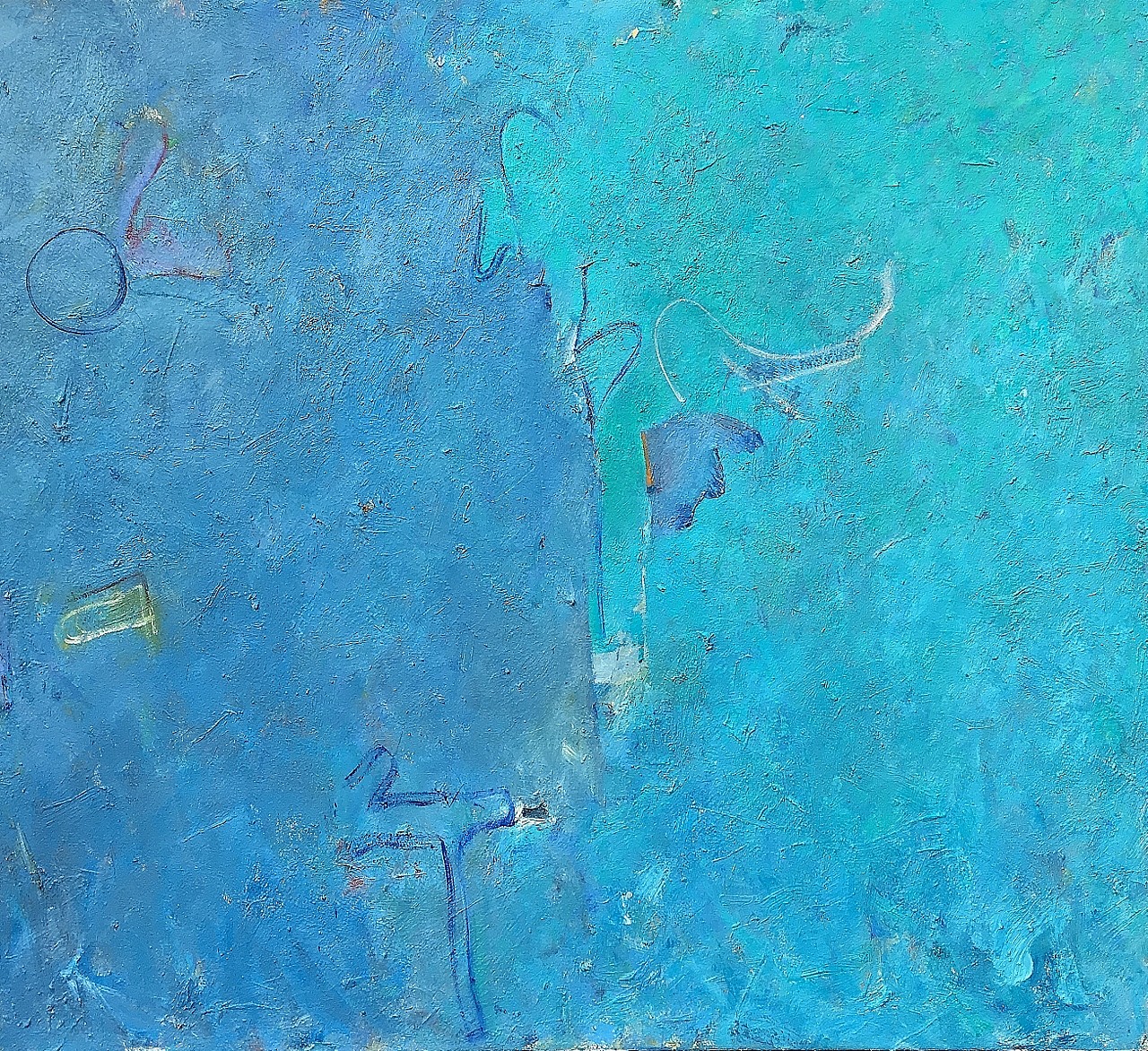 Geoffrey Dorfman: The Painting is Telling You Exactly What It Needs
May 14 – Jun 11, 2020
Lawrence Fine Art is pleased to present new work by contemporary artist, musician, writer and theorist Geoffrey Dorfman. In addition to his painting, Dorfman is an art critic of note and well-regarded classical pianist. He wrote the definitive book on Milton Resnick: "Out of the Picture: Milton Resnick and the New York School." He has curated several well-regarded exhibitions including "Hans Hofmann: The Legacy" at the Painting Center in New York. Finally, he has taught at Parsons School of Design and currently at College of Staten Island/CUNY.
In a time when the centrality of painting has been questioned and abstraction appears to have exhausted its possibilities, Dorfman maintains his commitment to oil and brush on canvas. For him, the Abstract Expressionists were a starting point, not an ending point. The Brooklyn Rail praised his commitment to "The notion of the classic brush stroke, the sensual rebound and multitude of responses possible... Paint, the essence of paint, the substance of paint, the materiality of paint, the culture of paint. Geoffrey Dorfman is an artist who has spent the better part of the last three and a half decades immersed in the implications of what it means to be painting now. He's an artist for whom the flame of the Abstract Expressionists and the New York School still burns hot. [His] are paintings about painting."
Dorfman's approach is not goal-oriented--a movement toward some idea or vision. Rather, it is an identification with with the properties of paint, understanding what it can do, and from there to the painting. Like Resnick, for Dorfman, the edges of the painting are very important, and his works tend to move out beyond the canvas (one reason he prefers that his works not be framed). At the same time, he puts small "stop signs" in his works, so as the eye pauses and contemplates before it continues on and outward. His strokes tend to "flutter," in a way similar to the Impressionists, further generating movement and at the same time, anchoring the eye in the moment.
Dorfman was a good friend of New York School Abstract Expressionist artist Milton Resnick. He is on the board of the Resnick Passlof Foundation. He has shown in numerous galleries.